MAVADERMA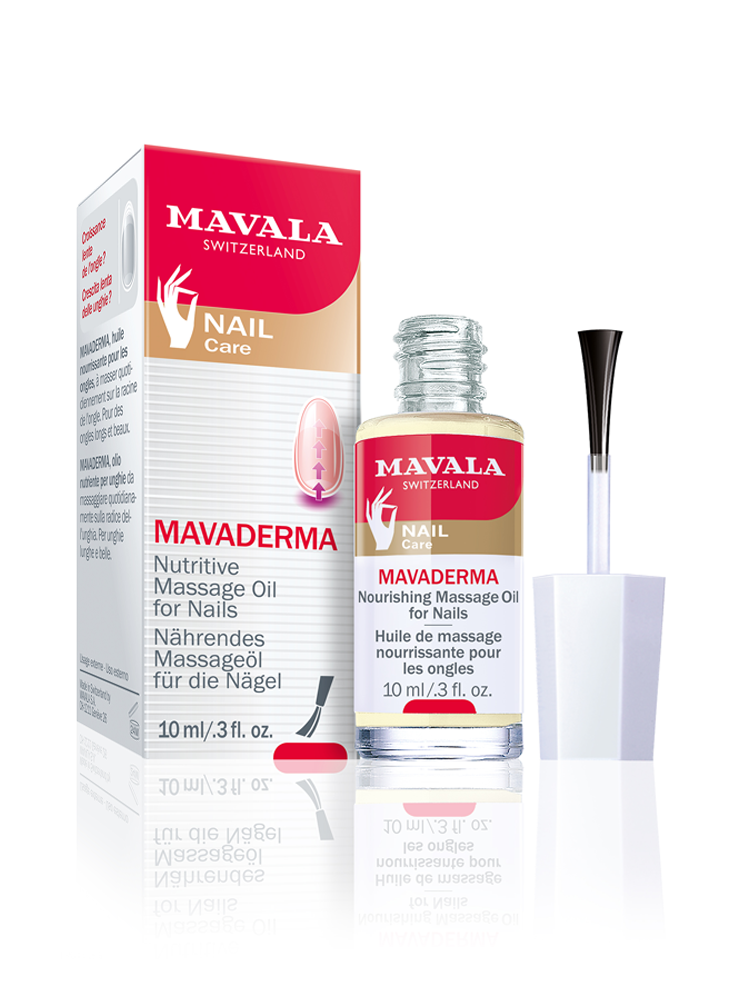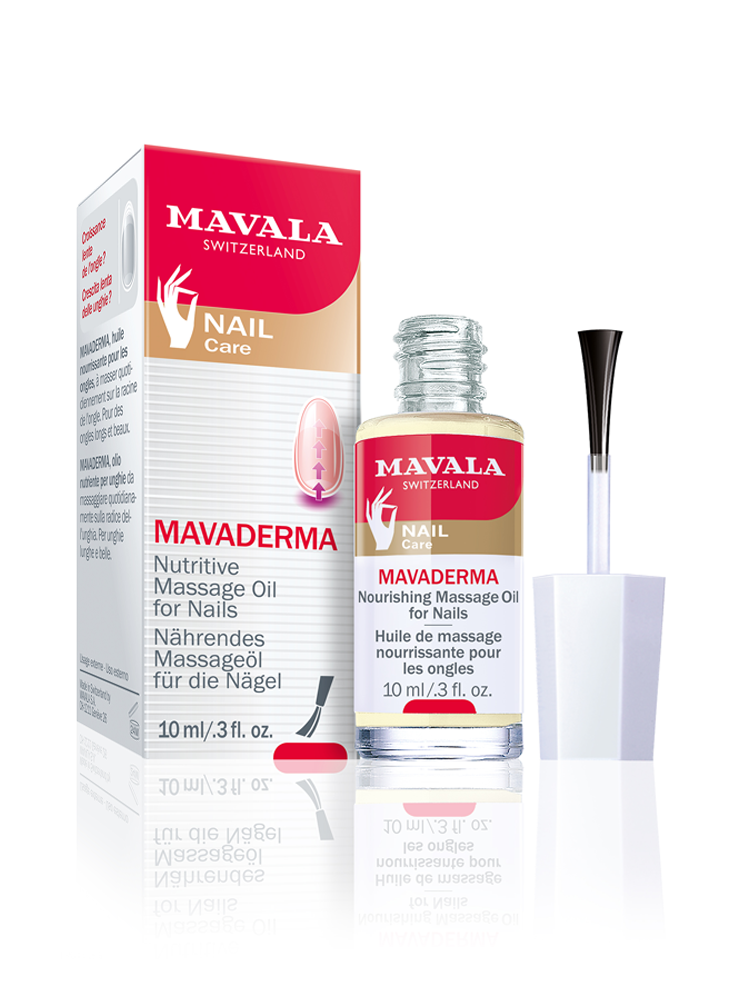 MAVADERMA
Nourishing massage oil for nails.
It is blood that nourishes the nail roots. If you suffer from bad circulation, nails can grow very slowly.
MAVADERMA is a balanced blending of wheat germ, olive and sweet almond oils to massage onto the nail root area for more beautiful and longer nails. The emollient action of the oils keeps skin supple and soft.
KEY INGREDIENTS
Contains vitamin E rich wheat germ oil, which is nourishing and strengthening, olive oil, which improves the nail structure and sweet almond oil, which is emollient, regenerating and remineralising.
Free from formaldehyde, phthalates, sodium laureth sulfate and paraben.
HOW TO USE
Apply MAVADERMA to the skin below the crescent of the nail and massage with thumb gently to accelerate the penetration. Leave on until it is completely absorbed.
Find additional and complementary solutions to your nail concerns at MAVACADEMY
PRECAUTION
Never apply MAVADERMA before a manicure, as it will leave an oily residue which could interfere with the adherence of your base coat or nail polish.
You Might Also Like